At last the Long Past & Other Stories is available for preorder and will be coming out October 3rd.
I'm excited and nervous to find out what folks will think of my take on an more diverse, weird west filled with dinosaurs, magic and steampunk technology.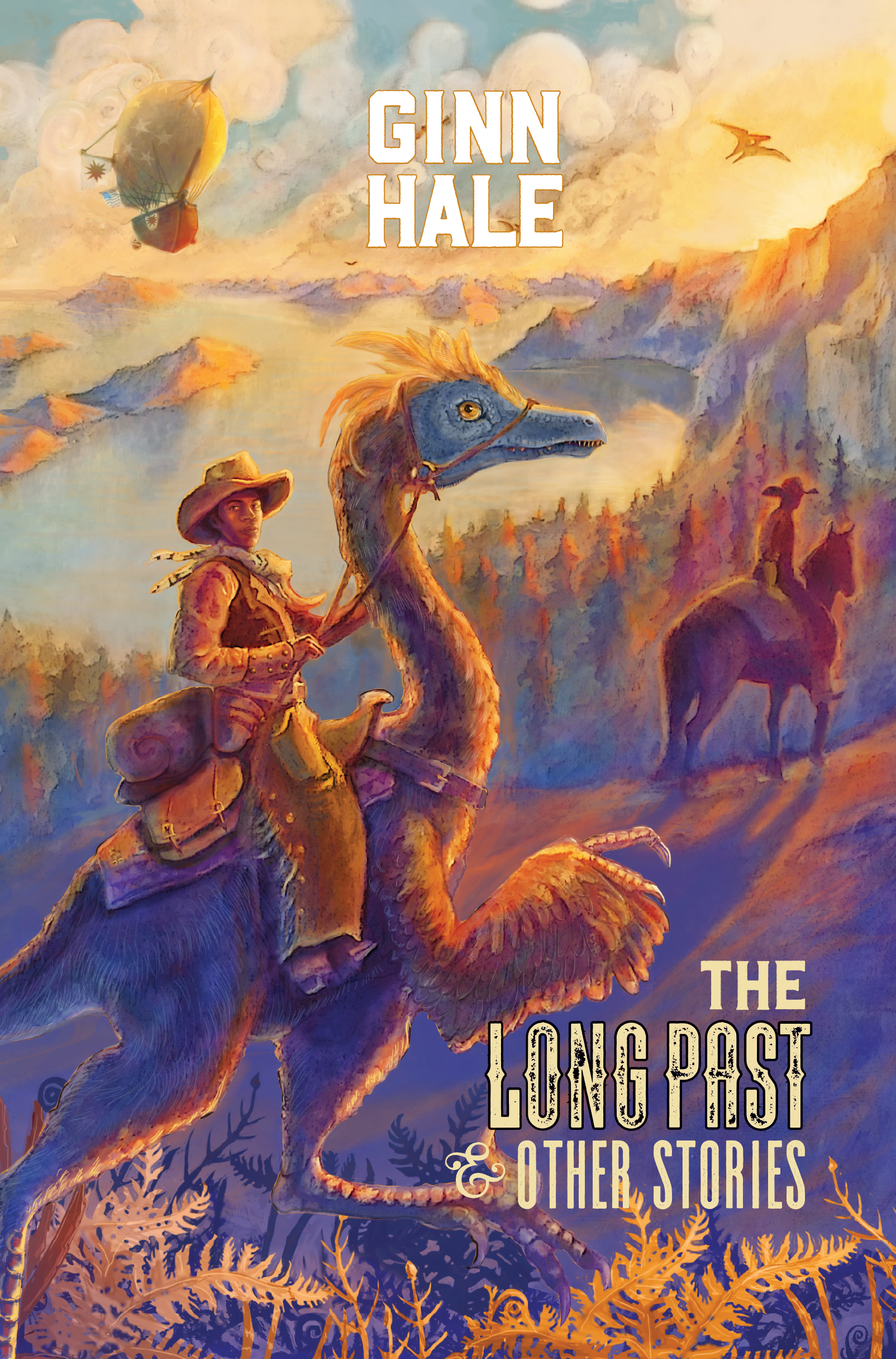 Grover & Betty from the title story on the trail with a mysterious mage.